New, Fast Boiling Point Process Analyser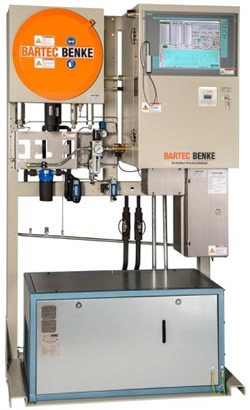 Bartec Benke will display their new rapiDist-4 Analyser at the upcoming PEFTEC in Antwerp on 29 – 30 November. This analyser's launch is expected to be very well received both in Antwerp and across the globe.
The rapiDist-4 offers rapid, reliable and accurate boiling point measurements to allow for fast process control of atmospheric measurements, distillation columns and blending processes for all types of middle distillates and feedstock for petrochemical processing (naphtha), jet fuels, fuel oils, diesel fuels and similar petroleum products and liquid hydrocarbons.
The rapiDist-4 is capable of taking measurements from IBP to FBP. Programming the analyser is relatively simple and the results will correlate with ASTM D86. rapiDist-4 offers an optional ASTM D86 conformity validation. The cycle time is only 10 to 15 minutes (10 minutes for diesel).
Please come to meet Bartec on stand 77 at PEFTEC