High Purity gases for the petrochemical industry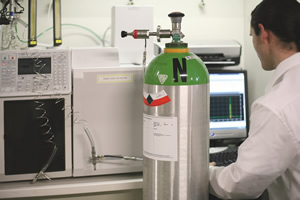 HiQ® specialty gases and specialty equipment from Linde are the number one choice when it comes to high-purity gases for the petrochemical industry. Precise answers to individual needs, customised to meet specific requirements and delivered in a form and frequency tailored to each application.
With dedicated production facilities, accredited analytical laboratories, mobile analytical services, state-of-the-art logistics, as well as purpose-designed and custom-engineered total supply systems, Linde offers solutions that will improve process performance, reduce environmental impact and lower overall production costs.
Meet Linde on stand 40 at PEFTEC