Micro GC an ideal refinery gas analyzer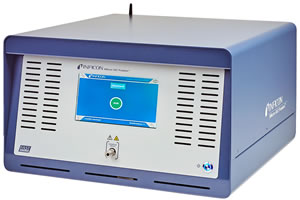 The INFICON Micro GC Fusion® 4-Module system simplifies and accelerates gas analysis in refinery gas applications and offers significant throughput gain with rapid temperature programming and modular architecture. With fast and accurate analysis, small footprint and simple to use interfaces, Micro GC Fusion is the ideal refinery gas analyzer. It is easy to operate with a license-free web-based user interface that is accessible from any web browser. To minimize sample handling, the integrated sample conditioner provides programmable purging, sample pressure and temperature regulation. The operator can easily control the instrument and view results and status updates through the integrated graphical display.
See the Inficon product line at PEFTEC on stands 78 and 79.