New Air quality analyzer for heavy metals in air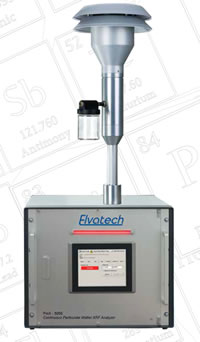 Elvatech is a manufacturer of XRF spectrometers and analyzers for a wide range of industrial applications, including environmental monitoring, since 1991. At the International Conference PEFTEC 2017 in Antwerp Elvatech introduce recently developed air quality monitoring system - PmX-5050. It is a Continuous Particulate Matter XRF Analyzer intended for online elemental analysis of heavy metals in the ambient air. There is a growing concern about the health impact of particulate matter (PM) in the air. Previous solutions for PM monitoring were able to analyze only the total amount of particles in the air. But for a complete understanding of health impact and air pollution source elemental analysis of PM is necessary.
PmX-5050 is a fully stand-alone device for continuous analysis of particulate matter elemental composition. Visit us at stand 134 to find out more.