Crude oil and fractional distillation systems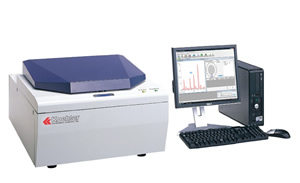 Distrilab Laboratory and Process is supplier of specialty equipment for laboratories and process industry. Product lines include the crude oil and fractional distillation systems from BR Instrument, and the petroleum laboratory testing instrumentation from Koehler Instruments.
BR Instrument is well known for its unique spinning band columns, which create a large number of theoretical plates on a short column. BR also supplies packed column CODS systems according to ASTM, such as D1160, D2892 and D5236. These can be supplied in manual, semi –automatic and fully-automatic versions.
The product line from Koehler Instruments includes viscosity, penetration and flash point testing equipment and a wide range of instruments for fuels, lubricating oils, lubricating greases, bitumen and waxes. All instruments conform to the latest ASTM, ISO, IP and related international standards.
Distrilab will be exhibiting on stand 85 at PEFTEC