A New Benchmark in TN and TS Analysis of Organic Sample Matrices at PEFTEC 2017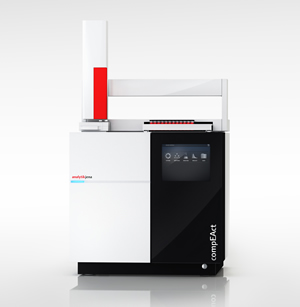 Analytik Jena AG introduces an innovation in the field of combustion-based analyzers for the determination of Total Sulfur and Total Nitrogen in organic elemental analysis.
The new compEAct series offers compact, space-saving combustion systems for the fast and cost-effective analysis of liquids, gases and LPG samples.
"compEAct is the ultimate solution when it comes to high productivity and low operation costs in routine labs of refineries, petrochemical and chemical industries – wherever space and time matter," says Ulrich Krauss, CEO of Analytik Jena AG.
Furthermore compEAct ensures precise and reliable results with its vertical furnace configuration, combined with highly sensitive detection systems (HiPerSens®) and the powerful EAsy Protect safety and performance control system. Meet our experts on stand 99 and explore the benefits.