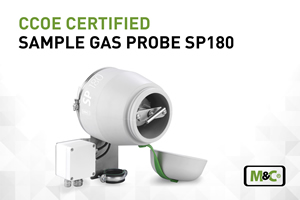 M&C TechGroup Germany is delighted to welcome you on our booth #1 where we would like to introduce you to the staff of our subsidiary company M&C TechGroup India, located in Pune.
Our sample conditioning products are specially developed for CEM applications for both safe zone and explosive areas both of these will be on display. The focus will be to introduce you to our pumps, probes and coolers that are available with CCOE certificates
Our engineering experts will be pleased to discuss your CEM system and advice you on the right approach for your specific gas analyser system needs.
Supplying gas sampling products, engineering and complete gas analyser solutions has been our core business for the last 32 years and made us no. 1 in this field.