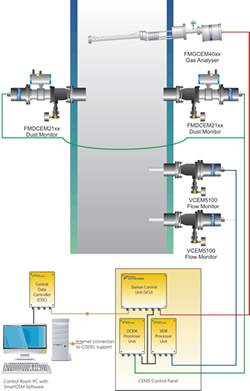 As a leading supplier of Continuous Emission Monitoring devices, Forbes Marshall offers a comprehensive solution that is fully integrated with site installations, on line data transmission to central and state pollution control board servers with complete remote diagnostic, calibration facility and maintenance support, thus meeting pollution control board requirements.
With a proven installed base of over 5000 installations, we are the most preferred vendor in India for CEMS & ETP analysers.
To find out more, please visit our Stall no 7 & 12 at CEM India 2017. You can also get in touch with us on 020-39851330 or drop us a line on environ@forbesmarshall.com.