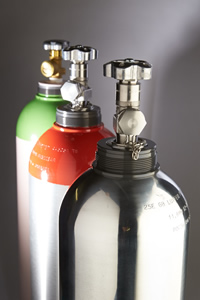 Visit Stand 11 at CEM India to find out about EffecTech's range of calibration gases accredited to ISO 17025 for the calibration of continuous emission monitoring (CEM) systems. EffecTech supplies binary gas mixtures in a nitrogen or air balance for CEMs and personal monitoring systems. Customers can also learn about EffecTech's Stack Emissions Proficiency Testing Scheme (SEPTS) for stack test service providers, which has been described as "excellent all round", with participants in Asia and Europe.
EffecTech is the global leader in gas measurement, providing accredited inspection, calibration and testing services to the energy and power industries for gas quality, flow and total energy metering.
EffecTech operates from Tarapur in India, from Staffordshire in the UK, and from Doha in Qatar.