Perma Pure to Showcase New Gas Conditioning System for Indian Market at CEM India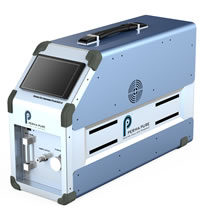 Perma Pure, a global leader of sample gas conditioning, will be exhibiting at CEM India 2017. By visiting the exhibit, located at stand 18, attendees will learn about the company's environmental monitoring solutions, including conditioning systems for industrial process compliance monitoring and portable conditioning system for pollution control boards and inspection agencies. The company also expects to showcase a new Nafion based gas conditioning system specifically developed for India.
New regulations will make it mandatory for power plants to comply with the latest emission guideline by December 7, 2017. This requires CEMS that is reliable, robust and can measure lower level of So2 and Nox. Perma Pure systems are renowned for their accuracy and reliability, making them an ideal solution.