Mercury Instruments Analytical Technologies - The Experts in Mercury Analysis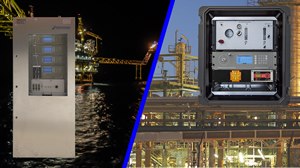 Mercury Instruments Analytical Technologies are the Experts in Mercury Analysis. As leading innovator for mercury trace analysis we develop and manufacture an enormously broad bandwidth of mercury analyzers and mercury monitoring systems at the highest technical level. We are specialised in developing customised solutions for natural gas systems.
We offer single- or multi-channel systems for stationary installation or mobile use, if desired in EX certified versions.
Mercury Instruments Monitoring Systems are an ideal tool to determine the efficiency of MRUs (Mercury Removal Units) in real time. They are necessary to successfully monitor and control mercury concentrations during natural gas production and processing.
Working for a clean environment: Our monitoring systems, analyzers and process analyzers are also widely used to control mercury emissions of power plants, incineration plants processing industries working with mercury.
Please come and visit us at PEFTEC on stand 45