Next-Gen Multi-Metals Ambient Monitor Launched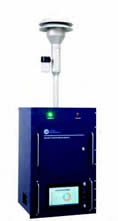 Cooper Environmental is pleased to announce the launch of the next generation high time resolution multi-metals ambient monitor, the Xact 625i. The Xact 625i improves on the previous Xact 625 in practically every regard, while costing almost 30% less.
When combined with the included ADAPT data analysis package that virtually eliminates the need for post processing the data acquired, the Xact 625i represents a tremendous value for such a powerful source detection tool. Drop by Stand 42 at AQE 2017 to see the system and learn more.