Comprehensive Environmental Planning and Permitting Services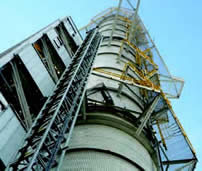 Ensuring compliance with ever-tightening environmental legislation, whilst delivering high availability and competitiveness of assets, is one of the many challenges facing asset owners and developers. Uniper provides a full range of environmental planning and permitting services supported by a wide range of expertise in areas including fuel analysis, emissions measurement, emission abatement techniques and combustion optimisation.
Uniper's decades of experience helps clients keep pace with environmental standards, offering a widerange of optimisation tests to reduce operational costs and emissions, as well as emissions testing for coal, gas, biomass and incineration plants, fully accredited to ISO 17025 and MCERTS.
Uniper also offers a unique stack fl ow measurement approach which uses tracer gas injection to EN ISO 16911 and is ideal for calibrating fl ow monitors or verifying flow calculations.
Visit Stand 53 at AQE 2017 to talk to Uniper experts Dan Jones, Jonathan Spence and Steve Griffiths.