Quantitech launches major new products & services at AQE 2017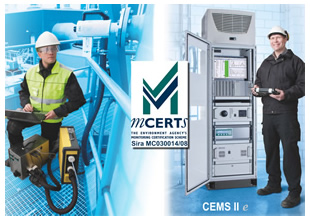 Quantitech (stand 62, 63 & 64) will unveil a new bespoke CEMS capability, MCERTS FIDs, laser gas analysers and a new range of industrial gas sensors.
"We have invested in new resources so that we are now able to offer complete integrated CEMS," says MD Ken Roberts. "In addition, we will launch an exciting range of MCERTS approved FID analysers, offering fixed, portable and EX versions.
Quantitech's new integrated systems capability is built around the Gasmet CEMS II e MCERTS approved FTIR multigas analyser, with options for additional measurements of oxygen, TOC, particulates, temperature, pressure and flow. This is all featured in a new video that is available from the CEMS application page on the Quantitech website www.quantitech.co.uk.
The same MCERTS approved technology is employed in the Gasmet DX4000 portable heated FTIR analyser, which will be deployed in the AQE Demo Area.
AQE 2017 visitors that pre-register will be provided with free parking, refreshments and lunch in addition to free access to the Exhibition and Workshops. Visitors are warmly invited to attend the following workshops (both in Room 3):
Wednesday 24th May -1.30pm: 'Hands-on demonstration: detect, identify & measure multiple gases simultaneously with a portable FTIR analyzer'
Thursday 25th May -12pm: 'Compliance requirements of European directives in the UK'