Technologies for Gas and Particle Monitoring at AQE 2017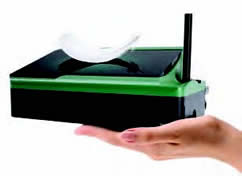 Air Monitors will feature new technologies for monitoring gases and particles in both indoor and outdoor air at AQE 2017 on stands 2, 3 & 4. FIDAS and FIDAS Frog provide simultaneous mass, size and number concentrations with full TUV and DEFRA certifi cation for PM10 and PM2.5.
Ultrafi ne PM monitoring from Partector and Pegasor which detect particles as low as 5nm and the Cooper XACT measures metal content of PM in real time. Brand new Aethalometers for black carbon plus gaseous monitors from Thermo, AQMesh, 2BTech, Baseline, AMA and Alphasense are best in class at every price point. All this combined with Air Monitors' data management systems and after sales service, make them an essential stop for all air quality professionals.