Environmental Monitoring Solutions on Offer at AQE 2017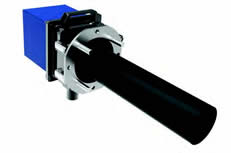 Durag Group is a worldwide operating group of companies and a provider of intelligent solutions in the fi elds of Environmental Monitoring, Data Management, Tunnel Sensors and Combustion. Durag Group offers modern technology, certifi ed equipment and reliable services tailored to the individual needs of their customers, globally, since 1948.
In the area of environmental monitoring, Durag Group has established a reputation for developing and manufacturing a range of high quality state-of-the-art products for the measurement of Particulates, Volumetric Flow, Total Mercury and Environmental Data Management. With their long term partnership with stack-experts & consultants CES, Durag Group's stack monitoring solutions for particulates and volumetric fl ow are second to none.
Visit Durag Group at AQE 2017 on Stands 90 & 91.