Buzzing About the 2017 Air Quality and Emissions Show?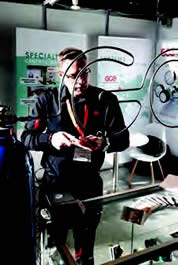 Come and see Gas Control Equipment Ltd at Stand 58 to try your hand at the dreaded GCE Buzz Wire Game, improved and extended for this year's AQE show.
The winner will receive an iPad. In between trying our game of skill, come and review the industry's very latest and best in regulators and pressure control technologies deigned for the harshest and most demanding of gas testing and calibration applications. Also on show will be our latest and dynamic solutions for Acid gas control for gases such as H2S, Ammonia, and HCL.