Solving the World's Air Quality Issues at AQE 2017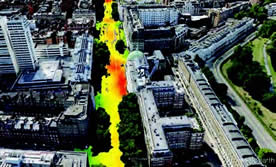 EarthSense delivers products that enable the world to visualise and solve its air quality issues. With a combination of air quality sensors, modelling and environmental data EarthSense can make a real difference to people's lives, and deliver high-value information to a range of consumers.
EarthSense will be launching the Zephyr air pollution monitor, as used in the BBC 'soicanbreathe' campaign (boy with the air pollution backpack), at the AQE show. Come and see how data derived from this small sensor can change the way people view and understand air pollution. Combining EarthSense sensors and modelling with powerful visualisation techniques ensure you have the best science and behavioural change toolkit at your disposal. Visit EarthSense at AQE, Stand 10.