The Future of Calibration Gas Solutions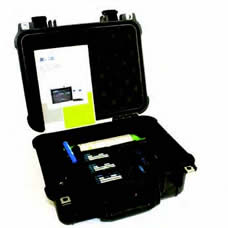 Visit Spantech Products at AQE 2017 for calibration gas solutions. Eliminate the need for cylinders of reactive gases with on-demand generation, to NIST standards, at a fraction of the cost of bottled gas, no shelf life and no transport issues, take it with you wherever you go, up to 8 gases in a single case. Portable and simple to use, the future of reactive, toxic gas calibration, from ppb to high ppm levels.
Visitors to Stand 9 can also see Spantech's range of low cost calibration cylinders, and high-spec Portagas cylinders and regulators, purifi ers and sensors.