Gas Analysers and Solutions for the CEMS Market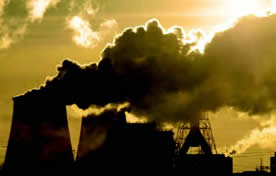 SW Technology sagl is a Swiss company providing gas analysers and auxiliary equipment for the CEMS market. At AQE 2017, on Stand 40, SW Technology presents the two new-born analysers targeted at the hot CEMS extractive systems market.
The fi rst, qLDX, measures ammonia in the range 0 – 15 ppm and water in the range 0-30% by mean of a TDLS cell, while the second, qOXY, measures oxygen on the range 0 - 25%, through a self-heated zirconia probe.
Both instruments are under EN 15267 QAL1 certifi cation at TUV in Germany that will end in May 2017. They are provided with a wide range of digital interfaces in order to facilitate the release of custom tailored and third party branded products.