In-stack Particulate Emission and Velocity Measurement Systems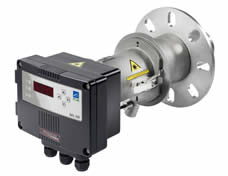 PCME Ltd, leading specialist in the development, manufacture and supply of continuous in-stack particulate emission and velocity measurement monitors, will be demonstrating the new QAL 360 Backscatter PM CEM and DUST ALARM 40 Continuous Filter Performance Monitor on Stand 47 at AQE 2017. Also on display will be the latest range of Velocity monitors: the STACKFLOW 200 and 400 together with powder flow instruments from sister company, SWR Engineering.
PCME's Workshop Presentation this year will focus on the impact of ever-decreasing emission limit values on process control, emission monitoring and calibration. Real-time isokinetic particulate concentration and mass emission monitoring in saturated flue gases is the focus of PCME's Poster Presentation.
In addition, PCME invite AQE visitors to join them and colleagues from Environnement S.A, SWR Engineering and a1-cbiss at a Learning Lunch. Comprising of short modular learning sessions, practical guidance towards best practice for In-Stack Gas, Particulate and Velocity monitoring together with Solids Flow Measurement for Process will be discussed.
For more details or to register for the Learning Lunch, contact Linda Furnell: lindaf@pcme.co.uk