Newly Released Continuous Particulate and Metals Monitor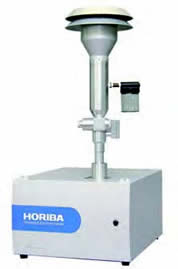 Horiba is pleased to announce the release of their new continuous particulate and metals monitor the PX-375 for monitoring PM2.5, PM10 and Total Suspended Particulate Matter as well as the elemental composition of the dust.
The PX-375 uses two different technologies (Beta Attenuation and X-Ray Fluorescence) which are housed in a single 19" case. With the new two layer non-woven PTFE fi lter tape, designed by Horiba, there is an improvement in detection sensitivity and with the integrated CMOS camera you are able to observe the collected sample and store images.
Horiba will be showcasing the PX-375 at AQE 2017; please visit Stand 5 for more information about this exciting new product.