Be in the Know about Performance Testing, Emissions Measurement and Functional Testing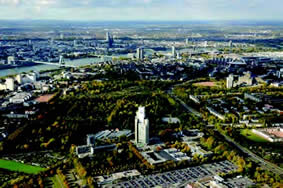 TÜV Rheinland is an internationally renowned provider of services related to environmental protection. Amongst other services, TÜV experts provide comprehensive know-how concerning performance testing, emission measuring and functional testing in various sectors for a multitude of national and international organisations.
The type approval and QAL1 certifi cation of automated measuring systems has been an important topic for the manufacturers of automated measuring systems for several years. Future opportunities for AMS manufacturers lie in the new standard EN 15267 part 4 for the certifi cation of portable measuring systems as well as the reduction of emission limit values for mercury at large combustion plants.
Visit the TÜV Rheinland experts on Stand 49 at AQE 2017 in Telford and see for yourself what benefi ts their professional service can provide for your business.