Latest Multigas Analysers to be Showcased at Leading Air Quality Event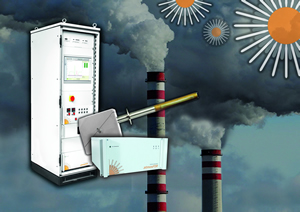 Protea is showcasing their latest atmosFIR range of multigas analysers, for fixed and transportable emissions monitoring applications, at AQE 2017. As a UK-based manufacturer and user of spectrometer solutions for gas testing, Protea can offer the best solution for any gas monitoring needs.
Protea are introducing their new patent-pending AIR-IQ software, which allows the determination of gas concentrations in your FTIR or Mass Spectrum data. AIR-IQ offers identification of gases within complex mixtures and automatic method generation.
Stop by Stand 57 to discuss your needs, and also pick up a copy of our FREE spectral software package.
Protea will also be demonstrating the Dadolab range of isokinetic sampling equipment, offering a fresh and modern approach to modern manual testing.