Air and Environmental Analysis Made Easy at AQE 2017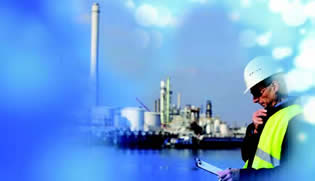 Concept Life Sciences provides an unrivalled range of routine and specialist analytical capabilities for the Air, Environmental, Food, and Pharmaceutical sectors. The company's skilled and experienced scientists provide high quality results, rapid turnaround times and expertise in developing new methods. This is supported by dedicated project managers, readily accessible online LIMS and a bespoke courier service.
As one of the UK's market leaders in Occupational Hygiene and Stack Emission analysis, Concept Life Sciences' laboratories are equipped with state-of-the-art analytical instrumentation, providing fast, effi cient, and accurate data with a design that can accommodate high sample numbers with attention to detail, effi ciency, and safety. The company's expert staff understand industry demands and are committed to providing analytical services of the highest standard. Experts from the company will be available on Stand 43 at AQE 2017 to answer any environmental analysis questions.