The Organics Recycling Group of the REA are pleased to announce that they will be holding a morning seminar on 'Controlling and Monitoring Emissions on waste Management Sites' at the established Air Quality and Emissions event at the Telford Exhibition Centre on the 25th May. Topics presented will include:
Time
Topic
Speaker
Company
10:15 - 10:20
Introduction
Jeremy Jacobs, Technical Director
REA and Head of the Organics recycling Group
10:20 - 10:40
What does the new M9 Technical Guidance for monitoring Bioaerosols mean to site operators?
Rupert Standring
EA
10:40 - 11:00
Worker Protection Strategies against bioaerosols
Catherine Rolph
Open University
Coffee & Tea Break and AQE Exhibition Time (11:00 - 11:30)
11:30 - 11:50
The design and maintenance of biofilters for effective odour mitigation
Paul Ottley
Odournet
11:50 - 12:10
What are your legal obligations as a site operator in respect to emissions control and odour monitoring
Jennifer Watts
Watts Legal
12:10 - 12:30
Odour mitigation measures which turned around a composting site, a case study in good practice
Justin Dampney
Eco Sustainable Solutions
Lunch and AQE Exhibition Time (12:40-14:00)
The 9th in the Series of Air Quality and Emissions events will take place on the 24th May 25th May at the Telford Exhibition Centre. AQE will focus on Industrial emissions and stack monitoring , ambient air quality and treatment. Themes of AQE 2017 will include national and international regulation, monitoring methods, technologies and standards.
The Conference will run alongside an Exhibition featuring most of the world's leading manufacturers and suppliers of air monitoring equipment and services, delegates and visitors to AQE 2017 are invited to visit the exhibition for free and will have ample time to discuss their equipment needs with exhibitors at the show.
Attendees at the REA seminar(who are REA members) will be entitled to the following FOC. Non REA members will be asked to pay a £55.00 +VAT contribution to attend the seminar.
Free admission to the AQE exhibition and workshops
Free on-site parking
Free lunch and coffee refreshments
For further details on this event, please contact jeremy@r-e-a.net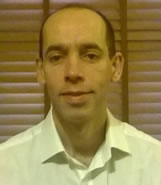 Team leader of the Environment Agency's Emissions Monitoring and Certification Team
Rupert Standring mange a team of multidisciplinary technical experts on monitoring and assessment of emissions to air, land and water. Responsible for the Agency's monitoring and certification schemes (MCERTS). Responsible for producing monitoring guidance and standards at a National and International level. Work closely with accreditation, certification bodies, industrial operators and Agency regulatory Officers / Technical Specialists. Contribute to the development of European standards on stack emissions monitoring.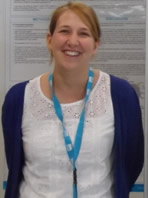 Catherine Rolph is a Research Associate with the integrated waste systems team at the Open University. Her work is currently focused on the measurement and size fractionation of bioaerosols emitted from waste sources such as compost facilities. Catherine has an EngD in environmental engineering and has previously worked on developing biological treatments for the water industry and biodegradability testing of waste materials.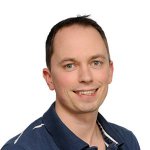 Paul Ottley is a senior consultant at Odournet where he has specialised in odour abatement, measurement, modelling and impact assessment for the past 13 years. He has experience in odour assessment and control within many industrial sectors, with a specialism in the organic waste and wastewater treatment sectors. Prior to joining Odournet Paul worked for the Environment Agency and pollution control department of a Local Authority in Derbyshire.




Jenny's first degree was BSc Environmental Management and she went on to work in the waste management industry, before converting to specialise in environmental law. Jenny is a solicitor and Managing Director of Watts Legal and represents a range of waste management and resource operators across England and Wales and is also the CEO of United Resource Operators Consortium ("UROC") the trade body for Independent Operators in the skip hire and waste transfer and treatment sector.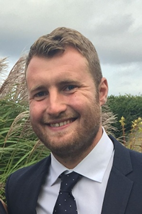 Justin Dampney is Operations Director at Eco Sustainable Solutions, one of the UK's leading renewable energy and organics recycling companies.

Justin joined the Dorset-based firm in 2008 and held a number of roles before taking up his current post last year. He is responsible for operations across Eco's four sites.

Eco currently handles 340,000 tonnes of organic material annually. The company's operations include a new £5.5 million combined heat and power plant and a highly successful anaerobic digestion plant.