AQE SHOW 2018 - Environmental Industries Commission(EIC) Conference Programme
"Clean Air Zones improve the urban environment to support public health and the local economy, making cities more attractive places to live, work, do business and spend leisure time. They support cities to grow and transition to a low emission economy thus ensuring these benefits are sustainable for the long term." DEFRA Vision for Clean Air Zones
Click here to register for EIC Conference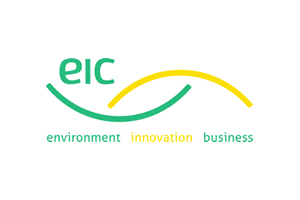 Delivering Clean Air Zones
The Environmental Industries Commission, the leading trade body for environmental business, is hosting a one day seminar with a specific focus on delivering Clean Air Zones (CAZs) at the AQE.
Background
CAZs are a major part of the Government's plans to ensure compliance with EU limit values for NOx pollution. Currently 34 councils have been mandated by government to produce CAZ plans.
With a wide range of possible models for designing CAZs, and a range of different technologies that could be mandated or incentivised through them, this seminar will provide an overview of the main design challenges and how these can be overcome, and presentations on the potential of the various vehicle technologies that can cut pollution in the Zones.
What are Clean Air Zones?
A Clean Air Zone is an area where a local authority has enacted special legislation to limit pollution from vehicles.
Clean Air Zones can consist of a wide range of measures, from charging zones, to scrappage schemes, to limitations on HGVs.
The mandating of Clean Air Zones is part of the government's broader Air Quality Strategy, which aims to improve air quality and address sources of pollution.
This free seminar is an opportunity for local authorities and associated stakeholders to find out more about innovation solutions to address air pollution challenges, whilst providing an opportunity to network with and speak directly with local authorities, environmental consultants and technology providers on the day.
EIC Conference - Day 1 (21st November 2018)
Time
Topic
Speaker
Company
09:30 - 10:00
Reception Desk Opens
EIC Secretariat
10:00 - 1005
The work of the EIC Air Quality Working Group - historical context of Clean Air Zones - the opportunities of how innovative technology can achieve cost effective solutions for local authorities.
Dan Williams
Chair, Johnson Matthey
10:05 - 10:25
Update on Feasibility Studies / cost benefit analysis of CAZ / technology solutions
Guy Hitchcock
Knowledge Leader, CAZ Ricardo Energy & Environment
10:25 - 10:45
Measuring and reporting air quality in CAZ
Jim Mills
Managing Director, Air Monitors
10:45 - 11:05
Euro 6 Regulations and enforcement
Dan Williams
Johnson Matthey
Coffee Break & Networking (11:05 - 11:30)
11:30 - 11:55
Retrofit Heavy Duty Diesel Vehicles
Mark Cooper
Managing Director, HJS UK Representation
11:55 - 12:20
Delivering clean air through LPG with a specific focus on taxis/ light vans - illustration of case studies and results.
Paul Oxford
Business Development Manager, Autogas
12:20 - 12:40
Roll out of NRMM policy in London and the implications for NRMM policy to be incorporated into Clean Air Zones
Michael Lunn
Director of Public Affairs, Environmental Industries Commission
12:40 - 13:00
Reducing environmental impact of refrigerated transport - zero-emission transport refrigeration unit
Mo Saqib
Policy & Communications Officer, Dearman
Lunch and Networking (13:00 - 14:00)
14:00 - 14:20
Delivering clean air on construction sites with temporary hybrid power generation
Mark Penny
Energy Solutions (UK)
14:20 - 14:40
Delivering reduced emissions through Alternative fuels including GreenD+ and HVO/ paraffinic diesels. This session will present a synopsis of alternative fuels including test results from Hackney Waste trucks at Millbrook and in real world testing of other examples of GreenD+ in trial / use and the proven NOx, PM reductions plus GHG savings.
Peter Moore
Technical Team , Green Biofuels Limited
14:40 - 15:00
Concluding Remarks / Questions
Dan Williams, Chair
15:00 - 16:00
Networking With Speakers